Auto Repair in Fort Wayne, IN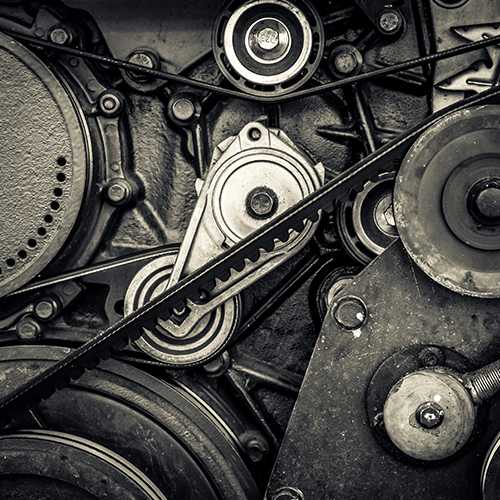 Jones Auto Repair & Towing is your trusted mechanic for auto repair in Fort Wayne, IN. With over three decades in the business, we've seen it all and we've repaired it all. Whether you need us to diagnose a problem or to complete a major auto repair quickly, count on our skilled technicians to get your vehicle road-worthy once again. We know that every minute without your car is an inconvenience, which is why we get to work without delay as soon as your car's wheels hit our garage floor.
Brakes
Well-maintained brakes are essential for every vehicle, keeping you, your passengers and everyone else on the road safe. If you're noticing any of these issues with your brakes, bring your vehicle in for an inspection immediately:
Dashboard brake indicator light is "on"
Squealing, squeaking or grinding noises as you brake
Wobbling sensation when you brake
Soft or spongy brake pedal
Leaking brake fluid
Burning smell after repeated hard braking
As part of our comprehensive mechanic services in Fort Wayne, Grabill, New Haven, and Ossian, IN, our skilled technicians can diagnose all brake problems in a hurry and can take care of any needed maintenance affordably and efficiently.
Suspension
The effects of daily driving can take a toll on your vehicle's suspension system. If your suspension system needs repair, you'll notice it right away in the quality of the ride. Trust our team to take care of any shock or strut repairs you may need. We'll get you back to a comfortable ride in no time.
Oil Changes
Your vehicle needs frequent oil changes to keep your engine running smoothly. Wait too long, and friction can cause serious problems. Count on us whenever you need an oil change—every 3-5k miles. We'll get your oil drained and replaced, filter changed, fluids topped off and more. We can also handle fluid flushes when the time comes due.
Heating and Cooling
Your vehicle's heating and cooling system is essential to your comfort as you drive. Our mechanics provide comprehensive air conditioning diagnostics and repair, as well as car heater repair. From a busted heater core to refrigerant replacement, count on us to keep your cabin comfortable all year round.
Tune-Ups
Simple tune-ups are essential for keeping your transmission and engine running smoothly. Our skilled technicians know what to look for to keep your car running efficiently. During our standard tune-up, we'll check the following components:
Spark plugs
Fluids
Filters
Timing belt or chain
Battery
Fast, Friendly Service That Keeps You Moving
Your car is essential to your everyday comfort and convenience. When issues arise (and they will), it's helpful to have a team of honest mechanics on your side. Reach out to us today at 260-424-6786 or bring your car to our shop. If there's an issue in need of auto repair or roadside assistance, we'll get on it right away. Contact us now!