24-Hour Towing in Fort Wayne, IN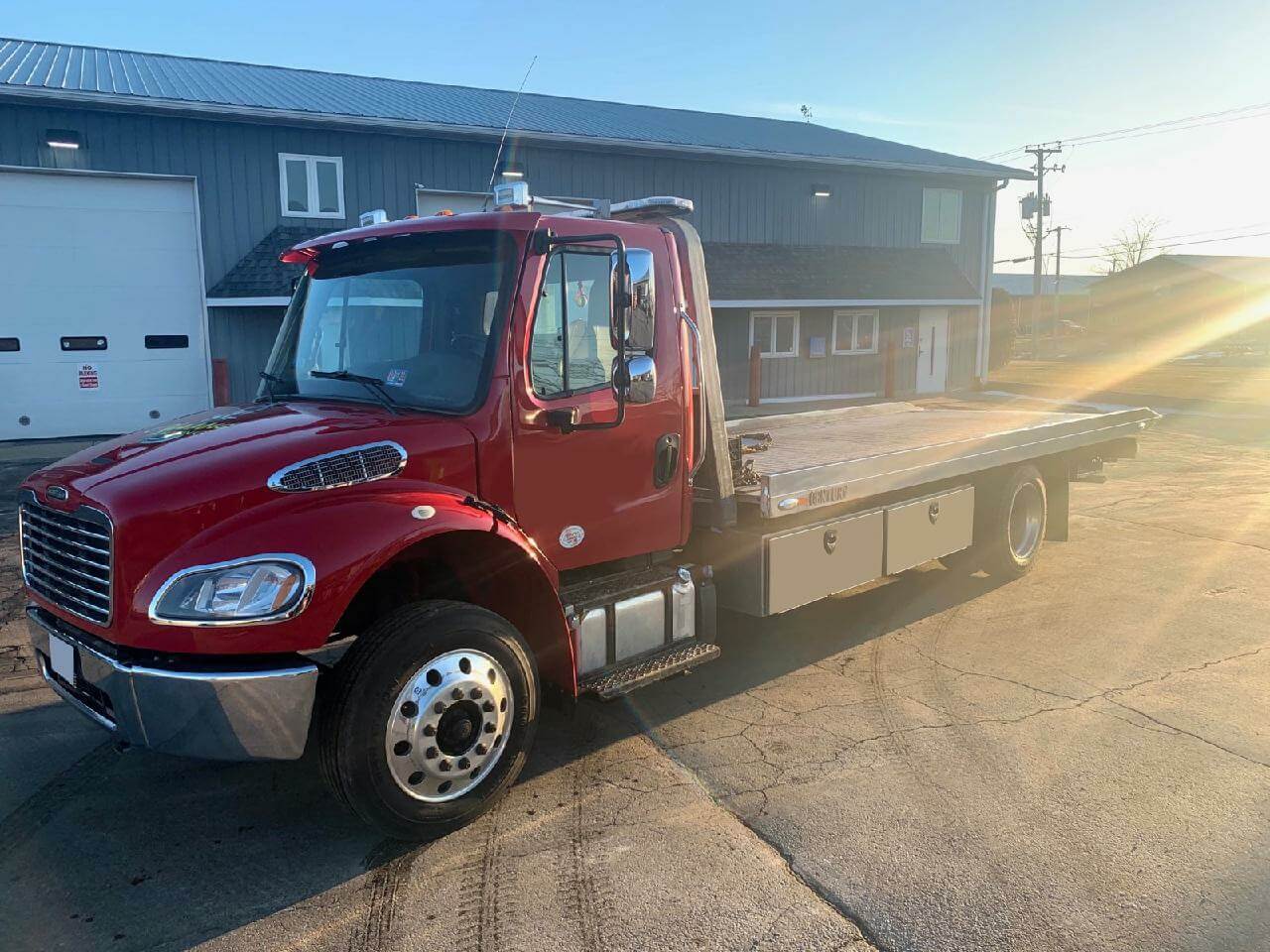 No matter when car trouble occurs, it's a very stressful experience. Even more so if you're stuck on the side of the road with a flat tire, broken timing belt, fuel system problems or any other common problem. Luckily, the team at Jones Auto Repair & Towing offers 24-hour towing in Fort Wayne, Grabill, New Haven, and Ossian, IN. Whenever and wherever you need help, we're just a phone call away.
Vehicle Transportation
Our 24-hour towing service in Fort Wayne, IN is second to none. With extremely fast response times, we're the ones you need to call when time is of the essence. Whether you're stuck at home due to a vehicle that won't cooperate or—even worse—stuck on the side of the road, our friendly and knowledgeable technicians are ready to get your vehicle where it needs to go.
Safety and efficiency are our top priority. Whenever you're experiencing car trouble, trust the experts who have over three decades in the business.
Roadside Assistance
Jones Auto Repair & Towing provides 24-hour roadside assistance in Fort Wayne, IN, ready to help you at a moment's notice. Keep our number on-hand – all it takes is a quick phone call and we'll be there for you. Call us immediately if you experience any of these common problems:
Dead battery
Empty gas tank
Engine trouble
Extreme weather conditions
Vehicle lockout
Tire Changing
Being stranded with a flat tire that you can't repair is one of the most unpleasant things that can happen to drivers. We replace the damaged tire with a spare and get your car rolling again in no time. Instead of putting yourself in danger by changing a flat on the side of a busy road, call us to get it done quickly and safely.
Helping You Whenever You Need It, Without Delay
At Jones Auto Repair & Towing, we know that when you need a tow or tire change, you need it without any delay. Our 24-hour towing service is available whenever you need it. Whether you have questions about our emergency roadside assistance or need auto repair right now, contact us at 260-424-6786. We'll be there in a flash.